Relays:

These relays are particulary versatile to use: 50 to 400 amp capacity at 12, 24 and 48 volts. Play it safe with our relays, as their sealed design protects them from water and other influences. We can also supply our relays as CAN-busable and bistable models.
Power Relay

bistable Power Relay

Power Relay with current monitoring

Power Relay with auxillary contact

2 coiled Power Relay

Power Relay for printed circuit boards

Microprocessor-controlled Power Relay
Product range: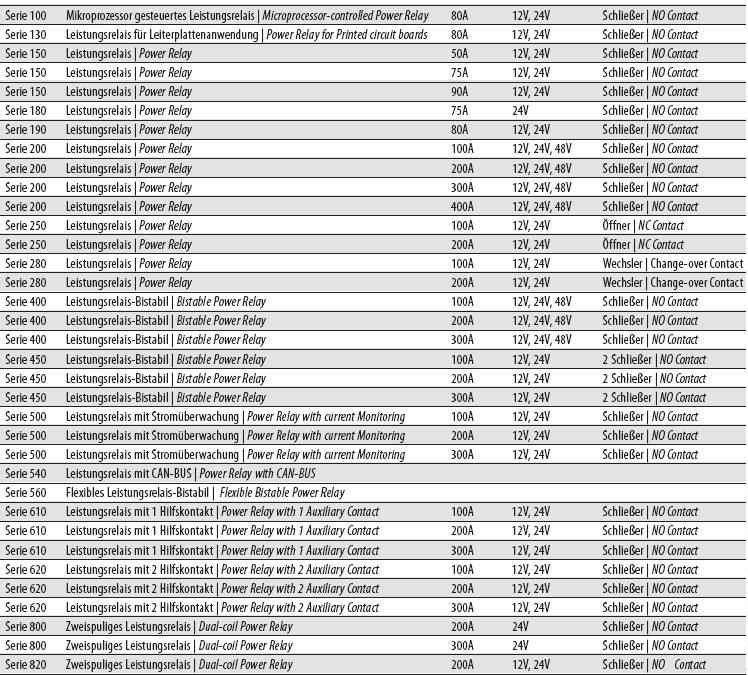 500A, 1000A on request
Download
Technical Data Specification - Relais
Please ask for english version.